Mold Removal & Mold Remediation Charlotte, Concord, Mount Holly NC and Surrounding Areas
Mold Removal Charlotte, Concord, Mount Holly NC & Beyond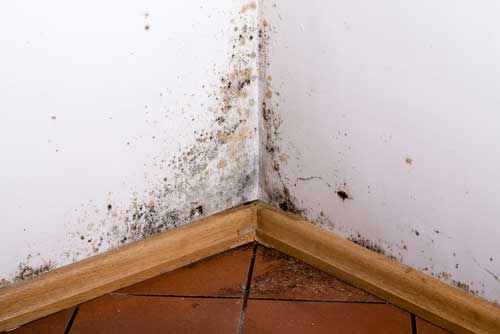 Mold can be hard to detect and even harder to get rid of if you do notice a mold infestation in your home in the Charlotte area. Water stains, musky smells, and standing or pooling water in your home, basement or crawlspace can all be signs that you have mold. Keep in mind that mold can grow anywhere in your home, in the walls, under the floor, and behind large in-home appliances. Mold growth tends to be more prevalent in the rainy spring and summer months since conditions are perfect for mold growth during those times. If you do have a mold issue or suspect that you may have one, don't let the problem get worse, as mold can cause health conditions. Call Carolina Water Damage Restoration for affordable, high quality mold remediation, mold removal Charlotte, Mount Holly, Concord, Stallings, Matthews, and the surrounding area. We can be reached 24/7 at 980-308-2847.
Mold Inspection & Mold Testing in the Charlotte Area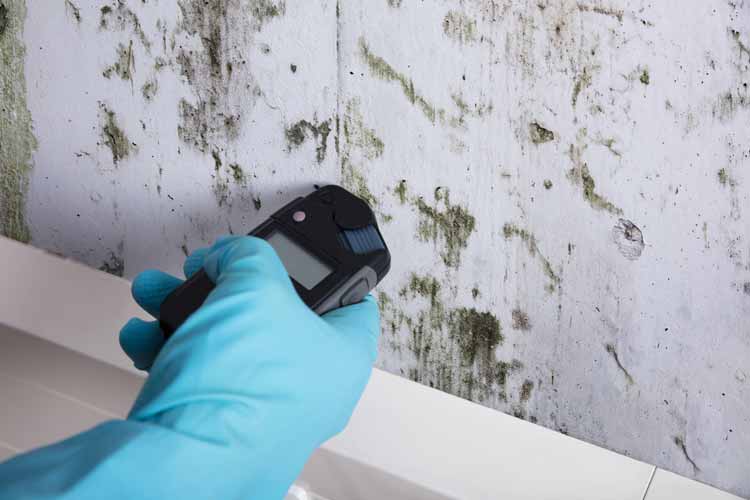 The professional mold experts at Carolina Water Damage also provide mold testing and mold home inspections. Our mold remediation charlotte based experts can identify and test the different types of mold you may have growing in your home as well as identify the source. Mold growth is usually a symptom of another issue, such as water damage, leaky pipes, or a crawlspace/basement that has moisture or humidity issues. That means that if you do see visible mold, there's probably a lot that you don't see and should call a professional mold inspection company in Charlotte as soon as possible. When you call Carolina Water Damage Restoration, we will send a mold professional on site to inspect and test for mold, if we find mold, we will form a strategy for mold remediation to suit your needs.
The Difference Between Mold Removal & Mold Remediation Charlotte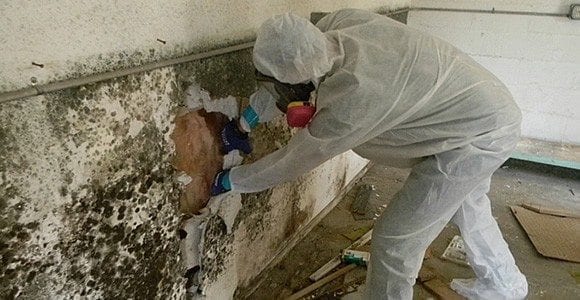 Many people see mold and think "I need someone to come and get rid of this mold". Sometimes, people decide to try and get rid of mold on their own, with store bought products. While this may get rid of your visible mold, it doesn't stop the problem entirely and mold may start growing in your home again soon after you have finished cleaning it. Simply removing mold isn't a good solution. Mold removal Mount Holly, on the other hand, is the process of finding the source of the mold, or the conditions that led to the growth, and addressing those issues. For instance, mold growing in a basement that is too humid would require fixing the humidity issue in the basement before removing the mold. Once the source of the mold growth has been repaired, our mold remediation Charlotte based experts will inspect for mold in other places and then make sure to remove it all, thus insuring that the mold doesn't come back.
In some cases, if the quality of your air is poor, we may implement a HEPA filtration system to improve the quality of the air in your home. This will also prevent mold spores from spreading through the air ducts in your home, getting rid of the contaminants and protecting your home from health issues that can arise from mold growth. Any contaminated furniture or items in your home will also be removed from the home and cleaned (or in some cases destroyed) so that we can be sure there is no additional mold lingering on your property.
Our Quality Mold Remediation Service Pledge to You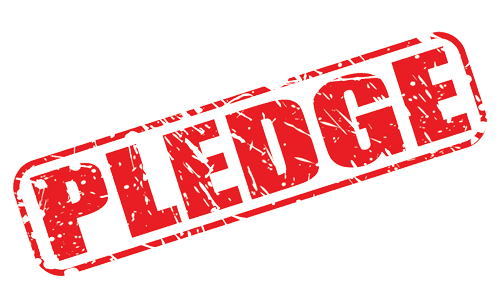 When you hire Carolina Water Damage Restoration to provide mold removal Mount Holly, Charlotte, Matthews, Concord, Indian Trail or nearby areas, we have one goal: To leave your home mold free. We use state-of-the-art mold remediation equipment and in some cases, if the mold was caused by water damage, we will also provide you with a plan to address the water damage restoration issues. We are on call 24/7 to provide mold testing, mold inspections, mold remediation, and mold removal Charlotte & beyond. Contact us online or call us 980-308-2847 for a quick response.
Contact us For Mold Remediation, Mold Removal

Mount Holly,

Concord, Charlotte & Beyond
If you have mold growing in your home, or suspect a mold infestation, don't wait wait before getting help. Carolina Water Damage Restoration of Charlotte provides mold inspection, mold testing, mold removal & mold remediation in Charlotte, Concord, Harrisburg, Mount Holly, Belmont, Pinehall, Waxhaw, Stallings, Gastonia, Mcadenville, Mooresville, Northlake Mall, Indian Trail, Mountain Island, Kannapolis, Matthews, NoDa, Lake Norman, Huntersville, and the surrounding areas. We provide our mold services to both residential and commercial customers. We also offer a number of other water damage restoration services, such as Crawl Space Repair, Sewage Backup Repair & Cleanup, Basement Flood Restoration, Appliance Water Damage Repair, Ceiling Leak Repair, Storm Damage Repair, Hardwood Floor Restoration, and 24/7 Emergency Water Damage Repair. Call us 24 hours a day at 980-308-2847, for mold removal in Charlotte or any of the other services we provide to our customers in our service area.