Carolina Water Damage Restoration is your Trusted Water Damage Cleanup, Repair, and Restoration Company in Concord NC.
If you are looking for a mold removal concord NC based company that focuses on the customer and provides high quality water damage restoration Concord NC, you should choose Carolina Water Damage Restoration of Charlotte. Unlike many restoration companies, we focus solely on water damage related restoration jobs. This includes sewage backup, storm damage, mold remediation, and other similar services. We care about doing the job right, but getting it done quickly so you can get your life back to normal as soon as possible. We are IICRC certified and licensed to provide water damage restoration in Concord & the surrounding area.
You'll notice that we're different the second you contact us. We don't just take information from you, we ask questions that will help us prepare our team for your water damage project. We will figure out the cause, the size and the scope, and then deploy a team to be on site quickly to start the restoration process. If it's not a water damage emergency we can schedule a time to come out that fits your schedule.
When our water damage restoration experts arrive to your home or business in Concord, we will immediately identify the source of the water damage and stop it from spreading. Then we will contain the affected areas and begin water removal and drying your home or business out. Once we have gotten rid of any excess water, we will make sure that the humidity levels are brought within normal levels and begin cleaning & sanitizing the area. We will also inspect for any mold growth or other pathogens and make sure that they are destroyed before moving onto the water damage repair process.
We will then repair the structures, furniture, and other items that can be repaired and we will take note of the items that can't be repaired for submission on your insurance claim. We will replace any carpets, cabinets, flooring, sub flooring, dry wall and other objects that need to be replaced before applying the finishing touches. When we finish with your water damage restoration project, we hope that you will not even be able to tell that you had water damage at all. Finally, we will file a claim with your homeowners insurance and bill them directly for our services, which is one less thing you have to worry about.
Why Choose
Carolina Water Damage Restoration
For Water Damage Repair in Concord?
When you choose a company to provide you with water damage repair, water damage restoration, mold remediation, or storm damage restoration, you want to make sure they are IICRC certified and focused on the customer. While water damage restoration may be routine for us, for many of our customers, it is a once in a lifetime event that is stressful and full of uncertainty. We understand this and make sure to communicate with our customers throughout the entire restoration project. By openly communicating, we have found that we are able to set your mind at ease because you will know when your project will be finished and what your next steps will be. We never like seeing a customer a second time, but we know that all of customers would choose us if they needed water damage restoration in Concord again. We are always on call, 24/7 for water damage emergencies in Concord, no matter what the size or scope and we can be reached at 980-308-2847.
About




Carolina Water Damage Restoration



Concord, North Carolina
Carolina Water Damage Restoration was founded in Raleigh NC and gained a reputation for high quality water damage restoration work. In 2020, we expanded our operations into the Charlotte area, including Concord. We understand that for as great as North Carolina is, there are hurricanes (or their remnants), ice storms, and other water damage issues that can happen throughout the year. Aside from natural disasters, there are also causes for water damage, such as leaky pipes, plumbing issues & sewage systems backing up. We provide these and other water damage restoration services to Concord, Charlotte, Mountain Island, Northlake Mall, Belmont, Kannapolis, Gastonia, Davidson, Lake Norman, Mount Holly, Mooresville, Matthews, NoDa, Harrisburg, Huntersville, Gastonia, Mcadenville,  Stallings, Kannapolis, Pinehall, Indian Trail, Waxhaw, and of course, Concord.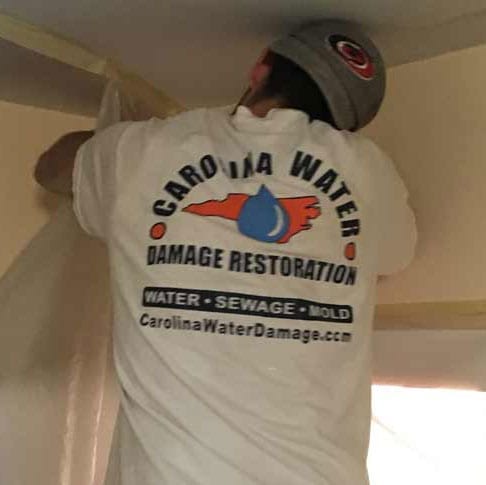 See What Our Customers Have To Say!
Get a Free Quote For Water Damage Restoration in Concord NC
Contact Us!