Concord, NC Emergency Storm Damage Cleanup
& Storm Damage Restoration
Storm Damage Restoration & Storm Damage Cleanup in Concord, NC?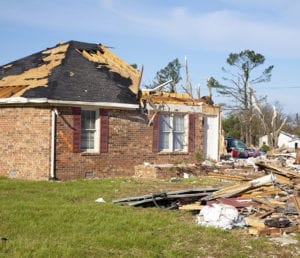 Even though Concord is located far from the NC coast, it can still be hit by large storms, remnants of hurricanes, and storms with tropical force winds from time to time. Storms, big or small, can leave a lot of damage in their wake. Hail, strong winds, fallen trees and water damage are just some of the damage that can follow a storm and even if you have warning, you can't always protect your home or business from damage. Because storms can strike any time of the day or night, Carolina Water Damage Restoration is on call 24 hours a day, 7 days a week to provide comprehensive storm damage cleanup and storm damage repair in Concord, NC. When you call our team of storm damage restoration professional, we will deploy quickly, arrive at your location and begin the repair process and get your life back to normal as quickly as possible.
Concord Storm Damage Restoration & Storm Damage Repair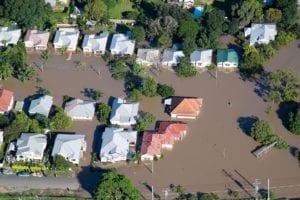 If your home in Concord has been impacted by a storm, you want a water damage repair & storm damage restoration company you can rely on to provide a comprehensive repair & clean up job. At Carolina Water Damage Restoration we provide the following storm damage restoration services:
Tree Removal & Debris Removal
Tarp Placement & Board Up Services
Water Damage Restoration & Repair
Dry Out & Water Removal
Pack Out & Storage
Crawl Space Restoration & Repair
And More!
 Storm Damage Restoration Company in Concord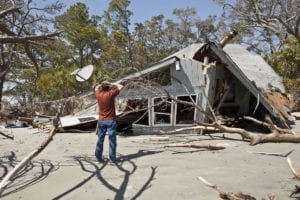 If a storm has recently come through the area it's worth staying on the lookout for signs of storm damage that might not be immediately apparent. Shortly after a storm has passed, you may start to notice slow drips, water stains in your ceiling or walls, mold growth, or musty smells coming from your basement or crawlspace. Don't ignore these warning signs. If a storm has damaged your home, call Carolina Water Damage Restoration in Concord as quickly as possible. Ignoring what seems to be minor damage can lead to that damage spreading, mold growing and a bigger mess that is more difficult to clean up & repair, not to mention more costly.
Our storm damage restoration professionals in Concord are IICRC certified and fully licensed to provide storm damage repairs, water damage restoration and storm damage cleanup services. We are on call 24 hours a day, which means we can respond quickly to your emergency storm damage repair needs. Contact us online or call us at 980-308-2847  for a free initial consultation for storm damage repair in Concord NC.
Get a Free Concord Storm Damage Restoration Consultation
Has a storm impacted your property in Concord? If so, Carolina Water Damage Restoration in Concord provides storm damage cleanup & storm damage repair for both residential and commercial clients. We can help remove fallen trees & debris, remove water, get rid of mold, and fix any other damage that has been caused by the storm. We are IICRC certified & are on call 24/7 in Concord and the surrounding areas. We also provide a number of other water damage restoration related services, such as, Emergency Water Damage Repair, Septic & Sewage Backup Cleanup, Mold Remediation & Mold Testing, Roof Leak Water Damage Repair, Appliance Leak Water Damage Restoration, Basement Flood Repair, and more. We provide these services through our entire service area, which includes, but is not limited to: Kannapolis, Huntersville, NoDa, Mooresville,  Harrisburg, Northlake Mall, Pinehall, Matthews, Stallings, Mcadenville, Mount Holly, Belmont, Indian Trail, Lake Norman, Charlotte, Waxhaw, Gastonia, and Mountain Island. If you need storm damage cleanup, storm damage repairs, or storm damage restoration in Concord, NC, call us 24 hour a day at 980-308-2847.