The Top Mold Removal & Mold Remediation Company in Harrisburg NC
How To Get Rid of Mold In Harrisburg, NC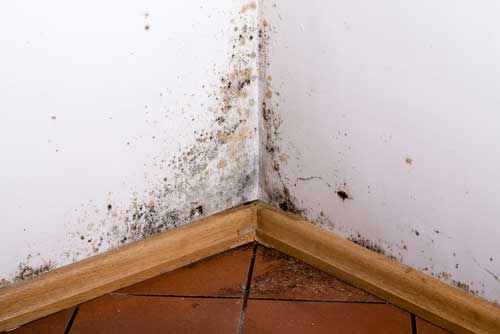 A lot of people have used store bought mold removal solutions only to find the mold grows back not long after use. Mold isn't easy to get rid of, it's not always easy to detect, and mold can be hazardous to your health. This means that not properly getting rid of your mold infestation can be frustrating and dangerous. If store bought mold removal solutions don't solve the problem, how do you get rid of mold growing in your home in Harrisburg, NC? Carolina Water Damage Restoration provides mold remediation in Harrisburg, NC. First, we will come to your home and inspect for mold, if we find any mold growing, we will identify the cause of the mold. Usually, water damage, that hasn't been repaired properly, or moisture issues in certain areas of your home are the root cause of a mold infestation. We will repair the root cause of the mold and once that's fixed we will track where the mold has grown and get rid of it all. That way, you can breathe easier knowing that your mold issue won't come back. If you've seen water stains forming in your ceiling or notice a musty smell coming from your crawl space, you might have mold growing in your home. If you suspect mold, or have visibly seen it, give our Harrisburg Mold Remediation Experts a call at 980-308-2847 or contact us online for a free estimate on mold remediation.
Harrisburg Mold Inspections & Mold Testing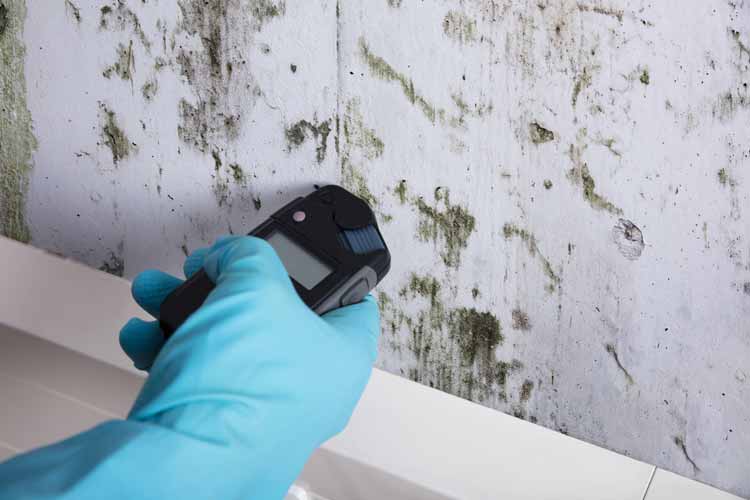 Sometimes, you aren't sure if your home has mold growth because mold can be hard to detect. This is because most of the time mold growth begins in lower traffic areas of your home, such as the basement, crawlspace, in the ceilings, or in the walls. If you have started smelling a musty smell in your home, if you've seen water spots forming on your ceilings or walls, or if you have started to have respiratory issues out of the blue, your home may have mold growth. By the time you see visible mold, the mold infestation may already be large. That said, if you suspect you have mold, but aren't sure, it's worth having our team provide a mold inspection in Harrisburg, NC. If we find mold, we will develop a strategy for mold remediation that will get rid of the mold for good.
Do I Need A Mold Removal Company Or A Mold Remediation & Mold Repair Company in Harrisburg?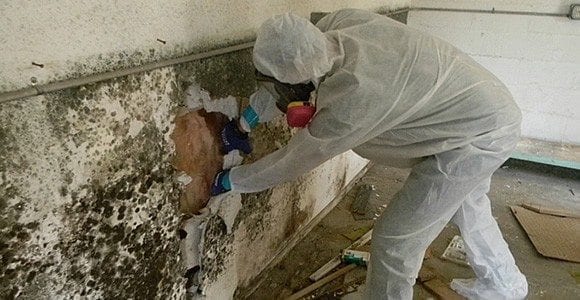 If you have a mold problem in your home, it's always better to hire a professional mold remediation company than try to do your own mold removal. This is because mold removal only treats a symptom of the problem and isn't a cure. The first thing that Carolina Water Damage Restoration does when we determine that you have a mold issue in your home is to find the cause of the mold growth. Our goal is to fix the source of the mold before rooting out any existing mold in your home.
If the mold infestation in your home is bad enough, it may have even caused wood rot, damaged furniture, or other damage to your home. During the mold remediation & removal process we may even need to gain access inside of your walls or ceilings to remove all of the mold. When we finish our job, we will make sure to repair any damage that mold has caused. We will document any items that need to be replaced or destroyed so that you can submit them with your insurance claim and get compensated. At Carolina Water Damage Restoration in Harrisburg, NC, our goal is to provide comprehensive residential mold remediation services to our clients.
The Carolina Water Damage Restoration Mold Remediation Pledge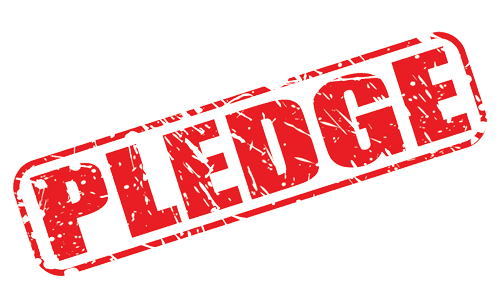 Carolina Water Damage Restoration will find the mold in your home and remove it once and for all. Before we leave, we will make sure that the moisture and humidity levels in your home are at normal levels with the aim of preventing the mold from growing back. Find out why our mold remediation services are the best in Harrisburg, NC.
The #1 Choice For Mold Testing, Remediation & Mold Removal in Harrisburg, NC
It's never good to find that you have mold growing in your home in Harrisburg, NC. Getting rid of the mold is no easy task and if you don't get rid of the mold it can be bad for your health and the health of your family & pets. That's why at Carolina Water Damage Restoration we are dedicated to providing complete mold remediation in Harrisburg for both residential and commercial customers. We also provide a number of other property restoration services such as Appliance Water Leak Restoration, Roof Water Leak Repair, Storm Damage Restoration, Crawl Space Repair, Sewer Backup Cleanup & Repair, Water Damage Repair, Emergency Water Damage Cleanup & Repair, Basement Flood Cleanup & Restoration, Hardwood Floor Water Damage Restoration, and more! We provide this services across our service area including: Northlake Mall, Mooresville, NoDa, Gastonia, Mcadenville, Concord, Mountain Island, Matthews, Mount Holly, Kannapolis, Concord, Indian Trail, Waxhaw, Pinehall, Stallings, Huntersville, Belmont, Lake Norman, and of course, Harrisburg, NC. Contact our professional mold remediation experts online or call us at 980-308-2847 for a free consultation on mold remediation in Harrisburg.